Gymboree International
Event
Join us for our Summer Bubble Pass 2022!
Join us again this year for our special WINTER BUBBLE PASS! The special discount plan will be offered from 11/8(Mon) – 1/15(Sat), during which families can take advantage of our variety of classes for 0-6 year-olds and escape the cold weather outside. Families can choose from a 4-class, 8-class or 12-class BUBBLE PASS to be used within one month of their start date. This year, we have added our "Preschool Prep" and "Saturday School" programs to our BUBBLE PASS options*. We look forward to seeing you at Gymboree this Winter! * These programs will count as 3 CLASSES when using the BUBBLE PASS.
Please take a look at the below flyer for details. (Click on the flyer to enlarge)
※The pricing for Nagoya will differ.Please contact the Nagoya school for details.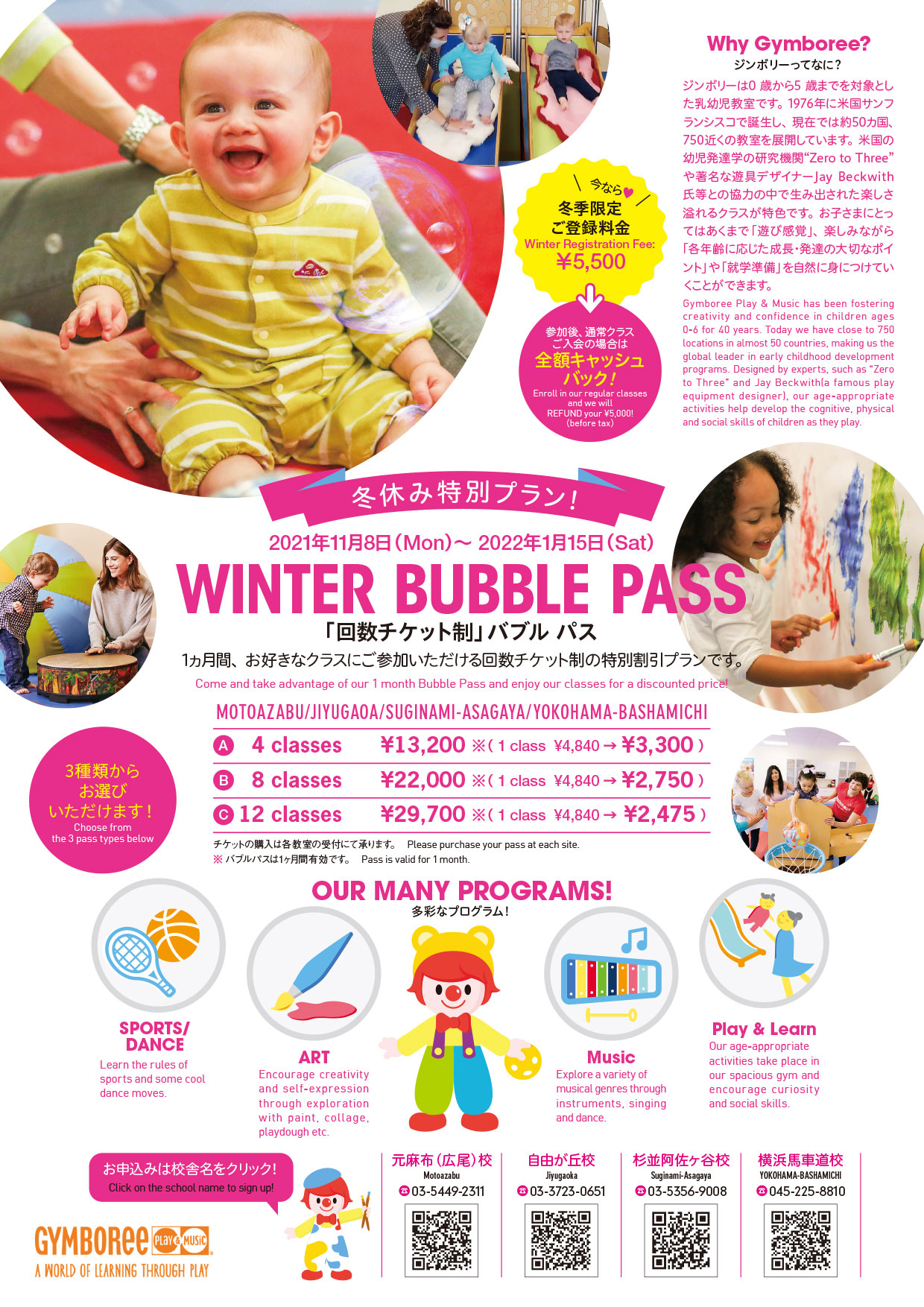 Applications
Schedule