Gymboree International
Event
Join us for one of our upcoming Preschool Prep or Preschool Open Houses!

Families with children between the age of 1 year 4 months and 2 years old are invited to join us for one our Preschool Prep or Preschool Open Houses. Families will enjoy participating in our popular activities. After the activities, we will explain about our unique programs in detail. 
Our spacious play gym will be available for free play during the explanation session.
Bring a friend and join us at Gymboree!
Space is limited so sign up today!
※One participant will win a Free Play Gym Ticket to reserve our play gym for a date with your friends.
Contact us at our Motoazabu (Hiroo) school for details!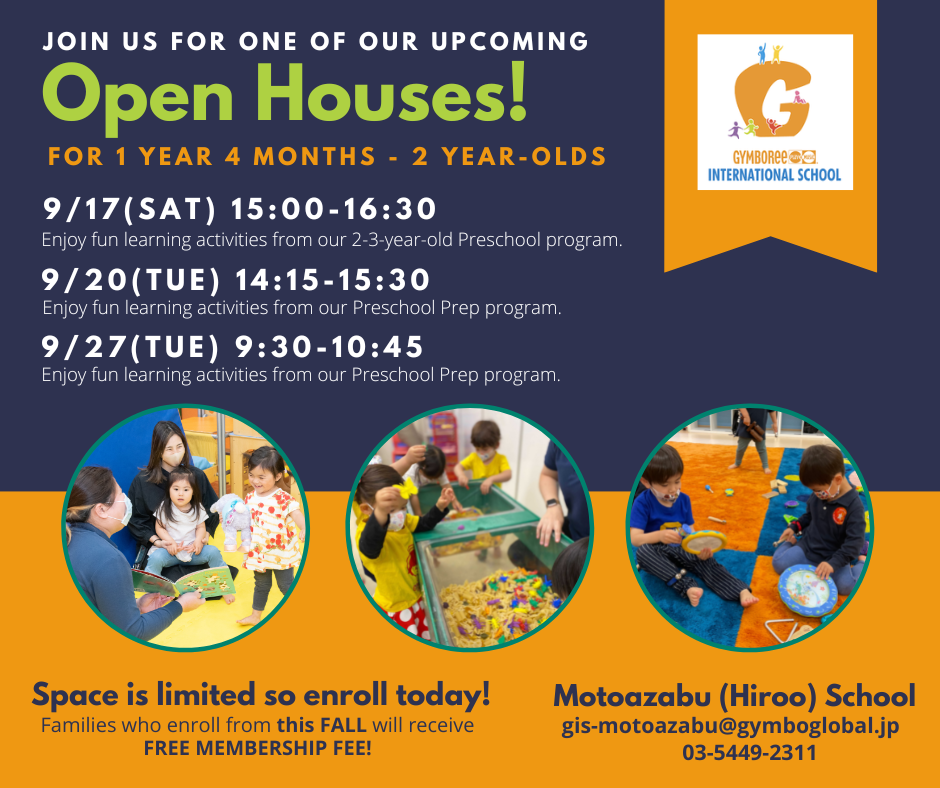 Registrations: