Gymboree International
Event
Join us for Winter School!
Join us for Winter School this December!

This year's Winter School will be offered for 4 weeks from December 4th until January 5th. Each week we will explore a different Winter theme and genre so families can choose which week to participate in based on their child's interests.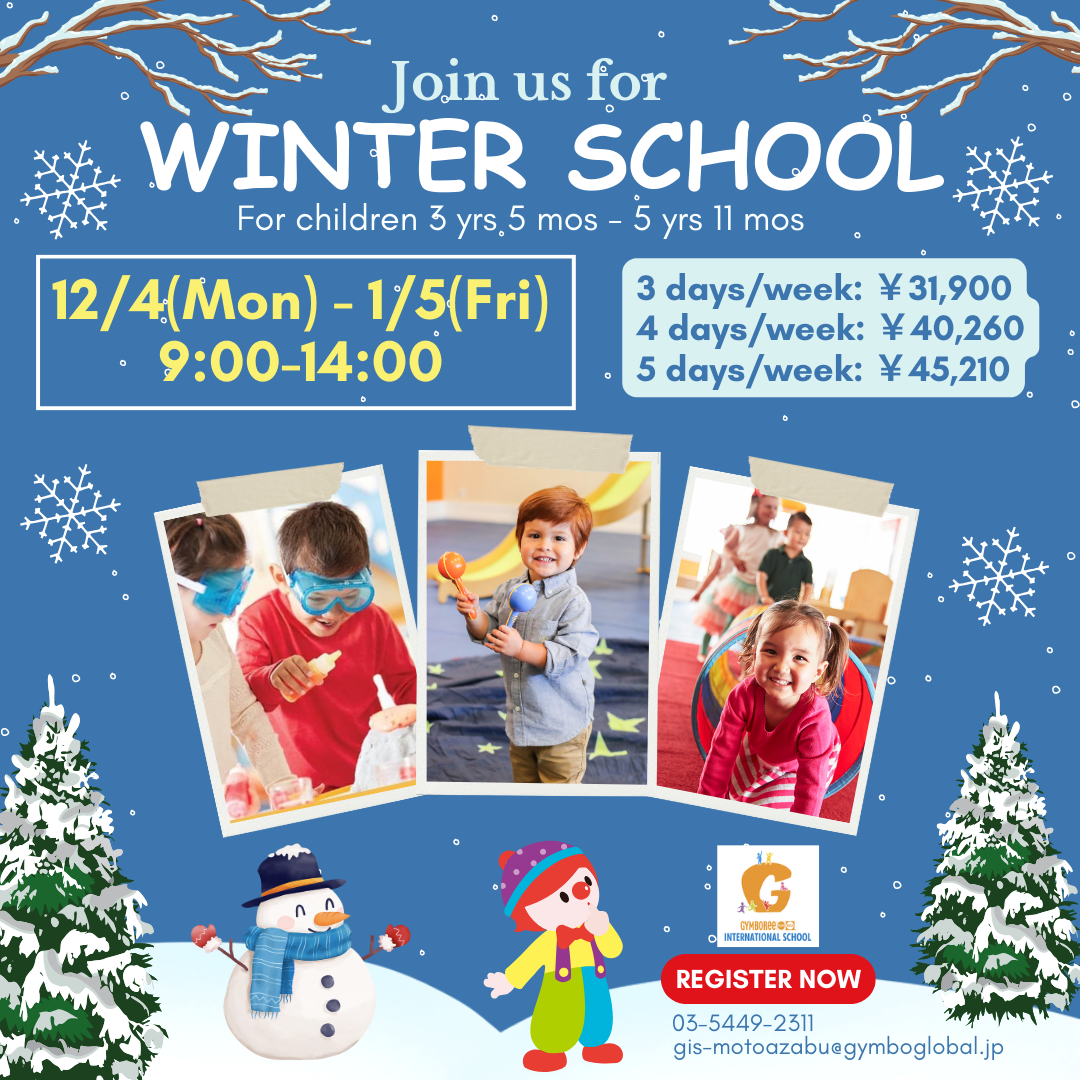 Space is limited so contact us today to reserve your child's space!