Gymboree International
About us
Our Vision
To prepare children with the cultural awareness and key communication, social and cognitive skills they need to succeed in our global society.
About Gymboree
Expert in early child education for over 40 years
Gymboree was founded by Joan Barnes, a mom from California, in 1976. We currently have over 750 sites in more than 50 countries around the world. Our brand is respected by families in America, Europe and even Asia.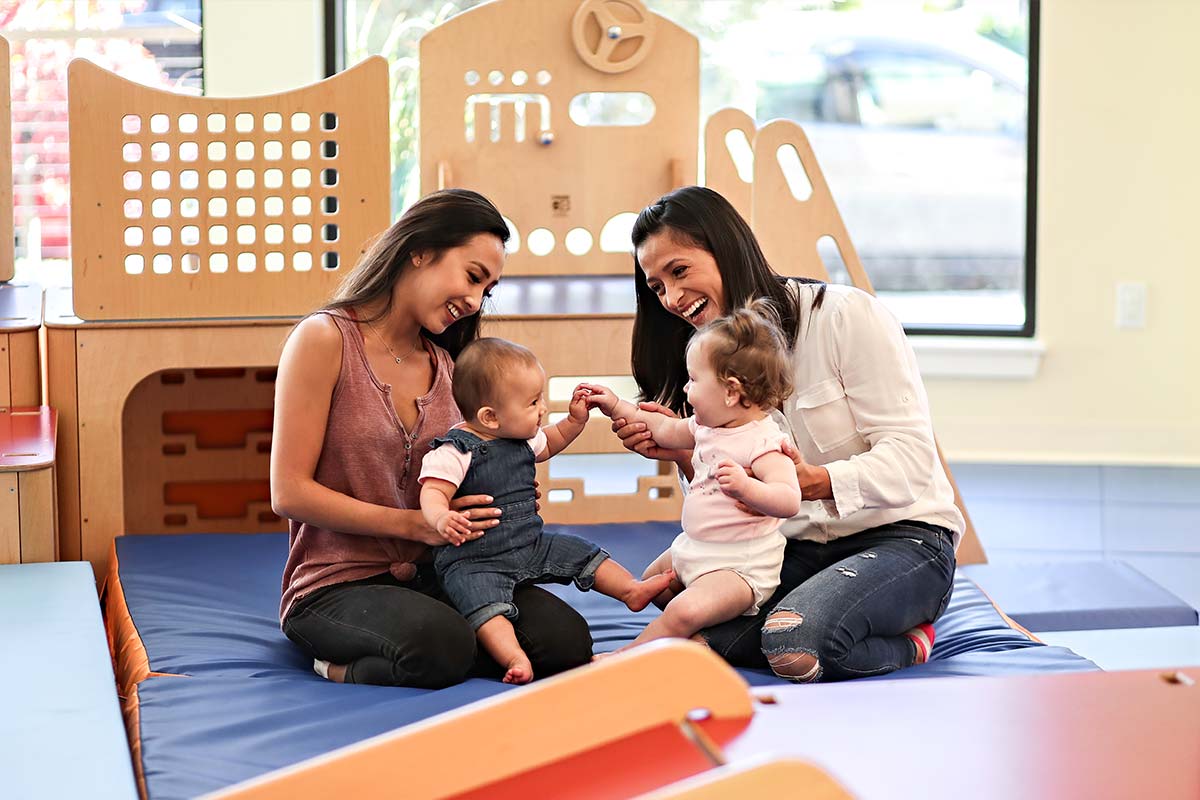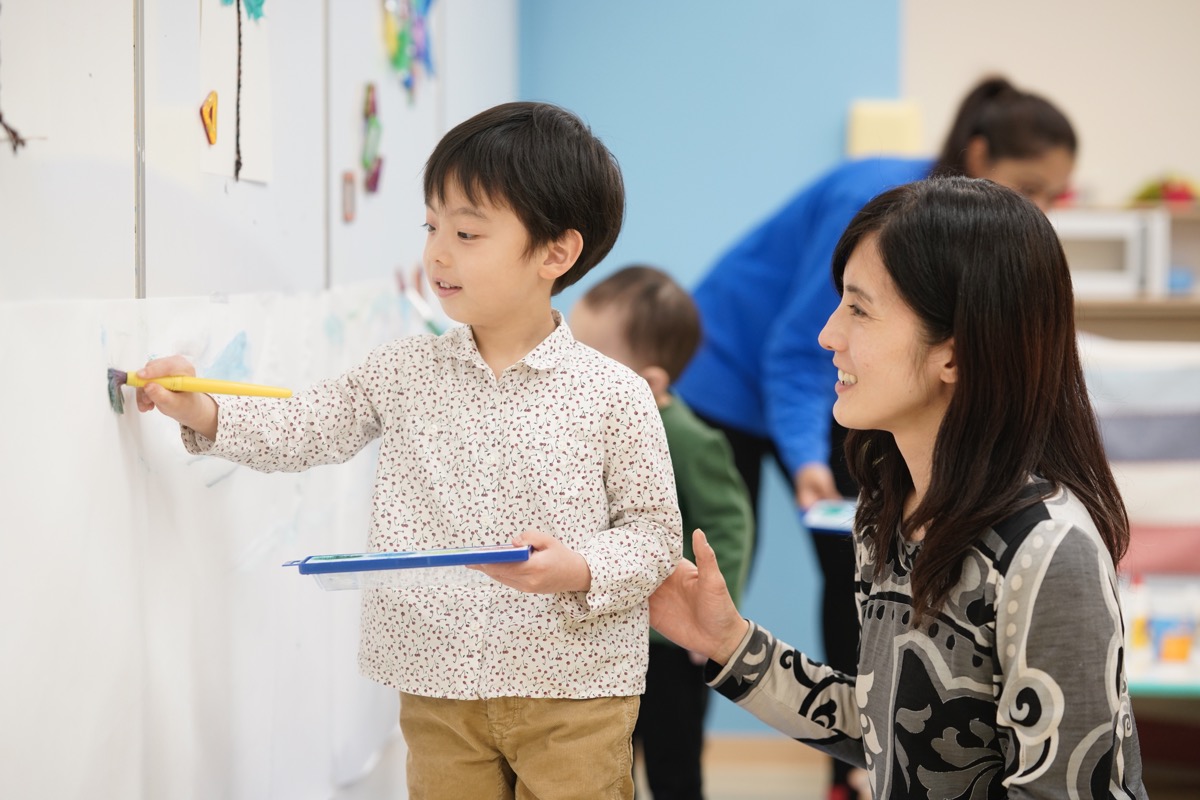 We "Follow the lead of the child"
At Gymboree, children are encouraged to think and explore on their own rather than waiting for the teacher to tell them what to do. Whether they are choosing their favorite equipment to play on during a gym class, their favorite instrument in our music class or their favorite color in our art class, we provide a learning environment where children can make their own decisions from a young age.
We help children discover their unique talents
At Gymboree, we help children discover their unique talents in addition to helping them improve their academic ability. During our preschool and after school classes, children can experience a variety of play, music, art, sports and science activities in an all English environment. This enables them to determine and focus on the activities they show particular interest in and work to improve these talents.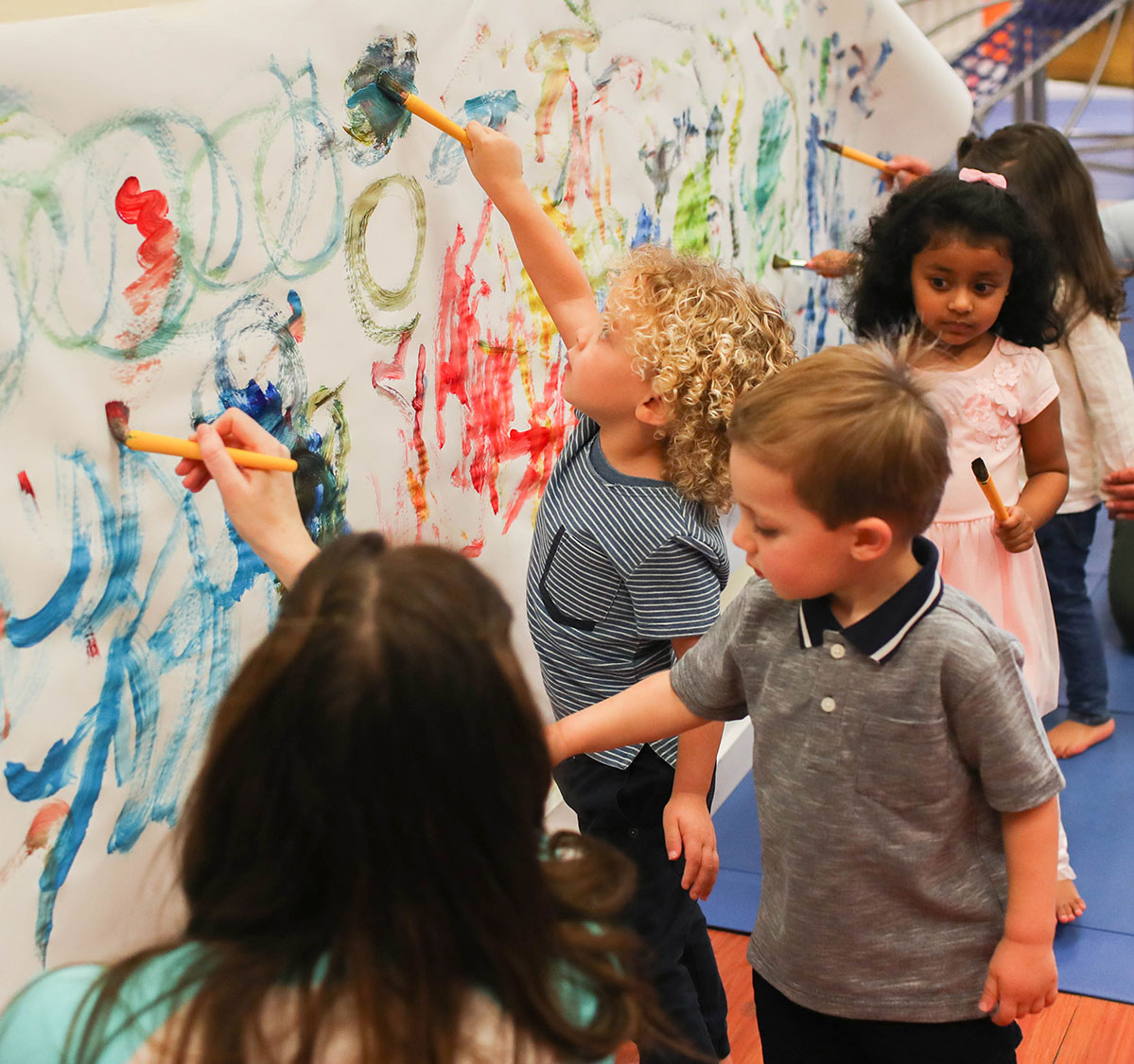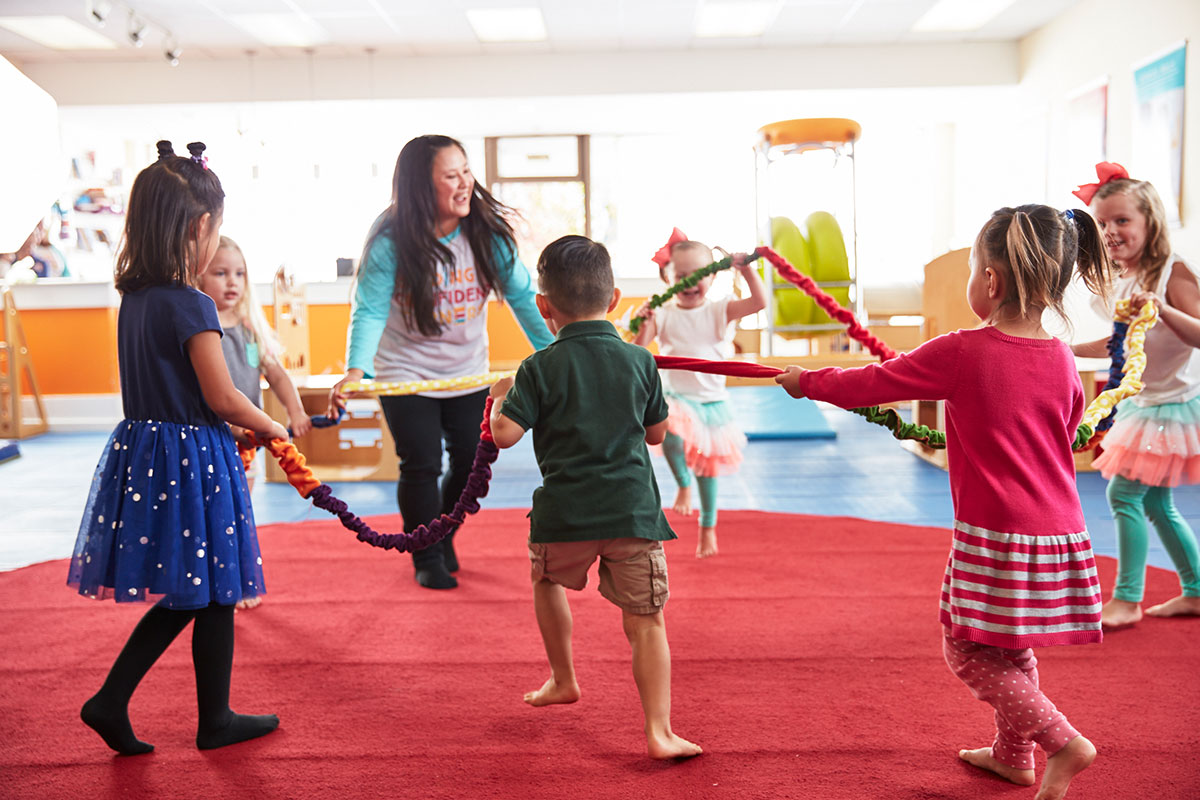 We help children grow up to be good communicators
At Gymboree, we provide all children with an open environment to communicate with people of mixed ages and backgrounds. By exposing children to English words and sounds, we help them develop their language skills and encourage them to grow up enjoying communicating with others. During our music and art activities, children also learn how to express their feelings and develop close relationships and trust from others.
Curriculum
Our preschool and after school programs incorporate Gymboree original play, music, art, science, sports and global kids activities in an all English environment. In addition to English language skills children also gain social and communication skills while playing and working with their peers.