Gymboree International Preschool
Our unique combination of play-based and learning activities keep children's attention while supporting their cognitive, social, emotional and physical development.
Age Range
2–3 yrs. class
3–6 yrs. class
Time
Mon–Fri
9:00–14:00
Can extend to 18:00
Our Commitment
We provide a child-initiated learning environment where children are free to explore on their own and not forced to participate. This promotes a love of learning.
Through our play, music and art activities, we encourage children to use their imaginations and communicate freely with their teachers and peers.
Our monthly themes and daily activities help children improve their language skills while learning about the world around them.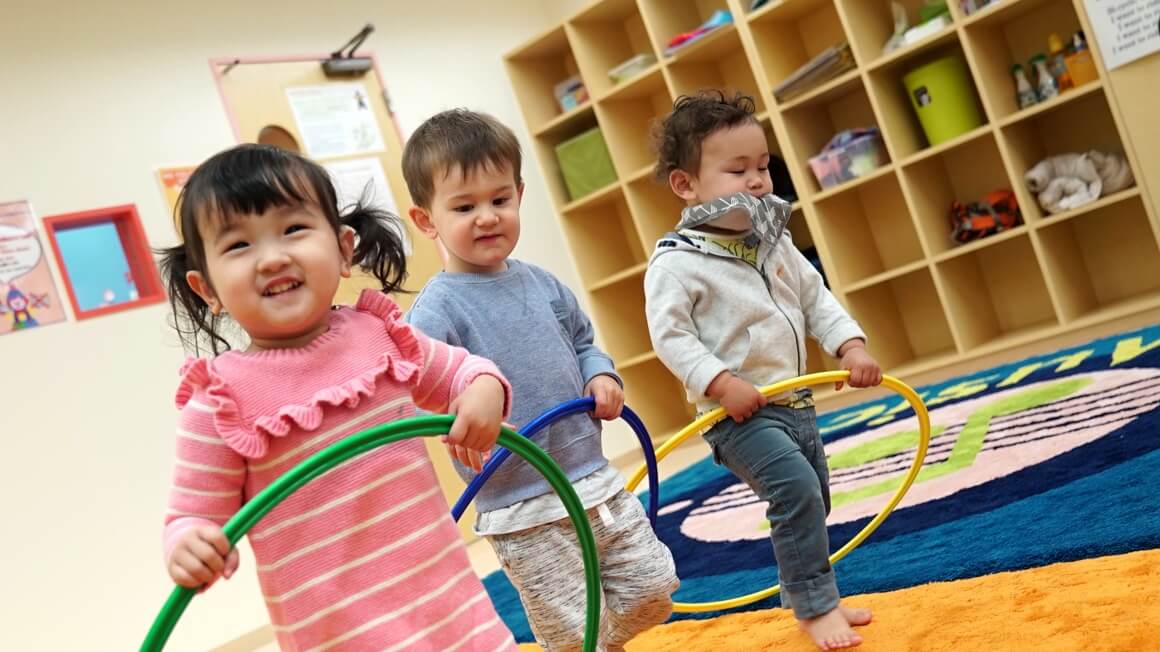 Daily Schedule
The order and length of the activities may vary by location.
9:00

Welcome Kids

9:15

Circle Time

9:40

Gymboree Core
(Music, Art, Sports, Global Kids, Dance)

10:00

Snack & Bathroom Time

10:30

Study Core 1
(Weekly theme-related learning activities)
(Text Book: Big Preschool / Big Alphabet / Big Kindergarten)

11:00

Outside Play / P. E.

11:45

Lunch Time

12:30

Nap time* (2–3 yrs.)
Quiet Play, Educational Activity Time** (3–6 yrs.)

13:00

Study Core 2
Monthly theme-related learning activities*** (3–6 yrs. only)

13:30

Play & Learn Time

13:50

Gymbo Dance & Goodbye
* 30 min of Nap Time is required for the 2–3 yrs. old class.
** Quiet Playtime Themes – Coloring by number, Puzzles, Cutting/Pasting, Games, Playdough
*** Study Core 2 Themes – Vocabulary, Math, Phonics, Tracing/Writing, Show & Tell